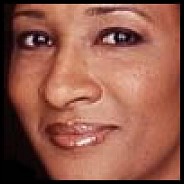 Born March 7, 1964 in Portsmouth, VA, and raised in Maryland, Sykes rounded out her education by receiving her B.S. in marketing at Hampton University. It was around this time that an impromptu performance at Washington D.C.'s Coors Light Super Talent Showcase sparked an interest in standup comedy, and in the years that followed, the rising starlet would continue to hone her skills on-stage.

Wanda Sykes has been called "one of the funniest stand up comics" by her peers and ranks among Entertainment Weekly's 25 Funniest People in America. A quick-witted comedien who has transcended the comedy scene to become one of the funniest comics to hit the stage in some time, Wanda Sykes' unique blend of stinging humor and outspoken honesty has found her moving beyond a career in standup thanks to notable success in film and television. With an Emmy under her belt indicating a bright and enduring career in the years ahead, Sykes has shown a versatility that has gained her increasing attention.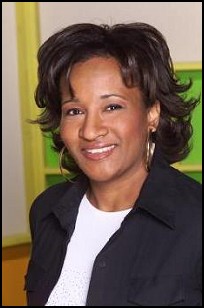 In 1997, Sykes kicked off her small-screen career as a writer for both "The Keenan Ivory Wayans Show" and HBO's critically acclaimed "The Chris Rock Show," with the latter offering additional exposure by giving the comedien a place in front of the camera as well as behind. As a performer and writer on the show, she was nominated for three Primetime Emmy's and in 1999 won the Emmy for "Outstanding Writing for a Variety, Music or Comedy Special."

A supporting role in Louis C.K.'s 1998 feature Tomorrow Night was quick to follow, and a 1998 part in the HBO special Larry David: Curb Your Enthusiasm found Sykes in a scene-stealing performance as David's wife's best friend. By this time, Sykes' feature career was beginning to gain momentum, and after commendable supporting performances in The Nutty Professor II: The Klumps and Down to Earth, she delivered a winning performance in the little-seen C.K. comedy Pootie Tang. Though her next foray into television on the short-lived "The Downer Channel" proved almost as abysmal as Pootie Tang's box-office returns, Sykes endured to lend her voice to the hit Comedy Central series "Crank Yankers" and host the pay-cable channel's popular standup comic series "Premium Blend." The following year seemed to find Sykes at her peak as she landed her own sitcom, Wanda at Large, and her first standup special, "Wanda Sykes: Tongue Untied," and served as a field correspondent for HBO's Inside the NFL. Though "Wanda at Large" premiered to impressive ratings early in the year, the show was moved from Wednesday to Friday nights for its second season and died a quick death in the difficult time slot.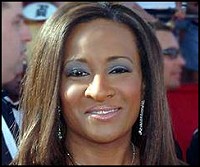 In 2001, she won the American Comedy Award for "Outstanding Female Stand Up Comic". She won a second Emmy in 2002 for her work on "Inside the NFL" (1977). In 2003, Wanda earned a Comedy Central Commie Award for "Funniest TV Actress." Other writing credits include: "The MTV Video Music Awards 1999" (1999) (TV), "The MTV Movie Awards," and "The 74th Annual Academy Awards" (2002) (TV).

In 2003, she was seen on Fox's "Wanda at Large" (2003) which she wrote, produced and starred in. She also has a one hour Comedy Central special called "Wanda Sykes: Tongue Untied" (2003). In addition, she can be seen on HBO's "Curb Your Enthusiasm" (2000) or heard on Comedy Central's "Crank Yankers" (2002) as the voice of Gladys Murphy. Wanda was also recently seen in Comedy Central's "Wanda Does It" (2004), where she tried various non-showbiz jobs.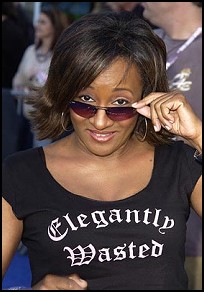 Wanda can currently be seen in the VERY funny New Line feature "Monster-In-Law" starring opposite Jennifer Lopez and Jane Fonda. She was recently seen on Comedy Central's "Wanda Does It" where she tried various non-showbiz jobs. Ms. Sykes first book titled "Yeah I Said It," published by Simon and Schuster, hit bookstores in September 2004. "Yeah I Said It" is a hilarious collection of essays touching on life, family and current events.

She also appeared in the feature films: Pootie Tang (2001), "Nutty Professor II: The Klumps" (2000), "Down to Earth" (2001), and "Monster-in-Law" (2005).

n addition to her film and television work, she is also an author. She wrote Yeah, I Said It, a book of humorous observations on various topics, published in September 2004.

In 2006, she landed a recurring role on the sitcom The New Adventures of Old Christine; she became a series regular in the second season. She also guest starred in one episode of Will & Grace, "Buy, Buy Baby" in 2006. She also provided voices for the 2006 films Over the Hedge, Barnyard, and Brother Bear 2. She had a part in My Super Ex-Girlfriend and after playing in Evan Almighty, had a bit part in License to Wed. Sykes' first HBO Comedy Special, entitled Wanda Sykes: Sick & Tired, premiered on October 14, 2006. Her voice can be heard narrating the most recent Applebee's commercials as the talking apple, along with her infamous ending line, "Get it together, baby."