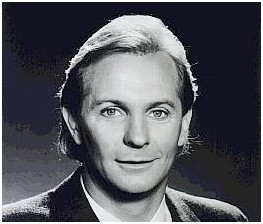 Ritch Shydner is an incredibly funny observational comedian. His wit is as quick as his tongue is sharp. He has a keen knowledge about the dynamics involved in the battle of the sexes and uses humor to poke fun at the relationships that consume our lives. He has been touring nationally since 1981 and is a regular headliner for prestigious comedy clubs. Shydner sets himself apart from most other comedians on the comedy circuit with his ability to deliver a totally clean show.

Shydner brings his unique insights and observations to both men and women alike, enlightening them on what makes relationships tick. Throughout his career, Shydner emerged as the well intentioned but poorly informed guy who is just trying to figure out relationships. Of his comic aptitude, The Los Angeles Times stated that "Few comedians can match Shydner's eye for detail and ability to evoke the wrenching emotions attendant to the turbulent side of romance." The Austin Chronicle boasts "If I only have one life, let me live it as an audience member when Ritch Shydner's on stage."

Ritch originally hailed from Pennsville, New Jersey, but has strong southern roots which may have led to his confused state of mind. He later studied business and sociology at Gettysburg college, and is still famous for a flagpole incident he attempted some 30 years ago, which pretty much sums up his college career. After drinking with his buddies, he had the idea to jump off the roof, and grab onto a flagpole. He hit the flagpole head on, blacked out, and went sliding down the pole ala Wile E. Coyote.

Upon graduating, he traveled around the country not really knowing what he wanted to do. He did some substitute teaching back in Pennsville, tried to sing in a band, managed a band ("the biggest scam of my life"), and hung out with his buddies. He was living in the second room of a trailer, which Ritch describes as "about the size of a coffin. I woke up one morning at a 45 degree angle with a hangover and knew I had to change my life.

Shydner began to work for a radical congressman, which sparked his interest in law school. He attended George Mason University in D.C., and it is there his comic talent began to flourish. He began writing a lot, and sending material to Mad Magazine, National Lampoon - basically everywhere, but never got an answer. Feeling the need to express himself, Shydner took to the microphone.

Being that in the mid 70's there was no "comedy circuit," Shydner went to an open mike night for folk singers at a local coffee house which he remembers as "a bomb shelter where hippies went to play chess and burn incense. It was during the '70's disco craze and all these hippies were there trying to wait it out." Taking a deep breath, he hoped on stage, bombed... and he was hooked! "I thought, 'I've got to make this work. I know I'm funny,' " he said. "That's the difference between comedians and funny people. Comedians have to do it."

In the beginning, Shydner's comedy not only reflected his life at the times, but the audience he was playing to. The subjects were sex, drugs and rock n' roll. Although initially he wasn't making a huge impact on the crowed, Shydner comments "Even if I made one guy laugh, I knew I had connected with them. I was clueless at the time, and didn't think that this was something to make a career out of."

In 1978, Shydner took a trip to New York City hearing that a few comedy clubs had sprouted. "At the time there were about 30-40 of us. There was a camaraderie, and feeling of support from your fellow comedian." Shydner went back and forth from NY and DC where he started opening for every band that came through town, and began to make a name for himself as a comic.

In 1982, Shydner brought his act to Los Angeles. Slowly he started getting called in to audition for casting directors. "I knew nothing about auditioning. I would go in, and before I started to read, I'd have to explain that I had rewritten the material." Deciding it was time to enroll in some acting classes, Shydner studied for about 4 years, and it paid off. He played Al Bundy's co-worker on "Married with Children," and made guest appearances on many other TV shows, such as "Designing Women" and "Roseanne." Shydner has also made numerous appearances on "Late Night with David Letterman," "The Tonight Show" and the "Arsenio Hall Show" while also starring in his own critically acclaimed HBO half-hour special, "One Night Stand." Ritch was able to translate his modest success on TV into an equally modest film career, appearing in Steve Martin's, "Roxanne," Eddie Murphy's, "Beverly Hills Cop II, "The Man Who Fell to Earth," "Roseanne: Dream Lover" and "There Goes the Neighborhood."

When Ritch wasn't performing stand-up, he was busy writing material for Jeff Foxworthy's Grammy nominated comedy albums, "Totally Committed," and "Big Fun." He also wrote for singers Kenny Rogers and Pam Tillis, as well as internationally acclaimed ventriloquist, David Strassman. A nationally touring motivational speaker, Steven B. Wiley, used Ritch's service to make his pitch funnier. For several years, Ritch was a staff writer on such sitcoms as "Roseanne," "The Jeff Foxworthy Show" and "Titus." He wrote scripts for "Becker" and was the Co-Executive Producer and head writer for the HBO show, "The Mind of the Married Man." Most recently, Shydner is co-producer of Jeff Foxworthy's "Blue Collar TV" while also writing comedy for show.

Meanwhile, his stand-up career exploded as he honed his craft while becoming one of the premier comics in the country. Shydner went on to perfect his comic skill, finding his niche with insights and observations about men, women and relationships. He went on the road and for a long time didn't take a night off. He and a crowd of aspiring comics, including Larry Miller, Jerry Seinfeld and Paul Reiser started out working in and around New York. "We'd go out to Jersey and do a gig for $55 and then go on at 1 p.m. at the Improv in New York. On the weekend, if we were in the city, we'd be on the stage six times," he said. "Then when the boom happened, we were all headliners, so we rarely worked together again."

Today, Ritch's comedy has matured and aged like a "fine wine." On a deeper level, his humor has more warmth and understanding than his earlier days in the coffee houses. It not only reflects his life with his wife Kay and their daughter Savannah, but also his observations on men and women, alone and together. It is Shydner's ability to make his material relate to all ages and to both men and women that makes him have such mass appeal. As a result of the changes in his comedy, Shydner's performance has evolved into a theatrical piece, not merely a stand-up routine. Shydner teamed up with director Mark Travis, whose forte is autobiographical solo performances, to fine tune Shydner's one man show, "Your Man Is A Hero." "Your Man Is A Hero" is a good example of how his life and his comedy has changed over the years. When he and his wife moved to the L.A. suburbs, he came up with his "Canyon Man" routine - a routine his audiences constantly request about L.A.'s obsession with Jeeps in a town that has no hills. He also wrote a book that is a manual on relationships based on his observations. He admits "Although I don't have a license or degree to write a guide, I know how to lead people to a punch line, and show them the humorous side of "Your Man Is A Hero."