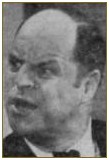 Don Rickles is one of the 20th century's most famous funnymen. For over 40 years, the native New Yorker has appeared in top showrooms in Atlantic City, Lake Tahoe, Las Vegas and Reno. He is regarded among the world's top entertainers.

Born Donald Jay Rickles in New York City on May 8, 1926, Rickles served in the US Navy aboard the USS Cyrene as a S1/c until 1946 when he was honorably discharged. Two years later he studied drama, and played occasional bit-parts on television alongside his work in nightclubs. Rickles initially set out to become a serious actor, and even attended the American Academy of Dramatic Arts; however, his short, stocky physique and balding head firmly typecast him as a character actor, and he found work infrequently. During a long dry spell between acting assignments, Rickles began working up a nightclub act. At the outset, his material was traditional and tame; however, when annoyed by hecklers he shot back with a string of brutal, rapid-fire put-downs, much to the delight of the audience. The audience liked these insults more than his prepared material, so he developed that part of his act.

As a result, Rickles gradually transformed himself into the so-called "Merchant of Venom," a loud-mouthed misanthrope attacking everyone in range. Nonetheless, by 1957 he was still struggling when he landed a gig at Slate Brothers, a small nightclub in Hollywood. During his set, Frank Sinatra appeared in the audience, prompting Rickles to remark "Make yourself at home, Frank -- hit somebody." Immediately, Sinatra became one of Rickles' biggest boosters, and soon the comedian was the hottest ticket in town as celebrities lined up to be the next target of a flurry of insults. Rickles soon became the ultimate put-down artist, comedy's unquestioned master of the insult. No one -- regardless of gender, ethnicity, sexual orientation or cultural standing escaped "Mr. Warmth's" vicious taunts; even audience members, as well as other celebrities, were fair game for his delirious rages of verbal abuse.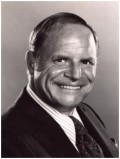 Within two years, Rickles made his Las Vegas debut, quickly graduating to headliner status in the main room of the Hotel Sahara. By the late 1950s, he became the "in" comic among Hollywood stars who flocked to his nightclub engagements to become the targets of his "insults." His freewheeling performances became the talk of the show business industry and caused nationwide comment among the press and public.

In 1958, he also made his film debut in Run Silent, Run Deep, and went on to appear in small roles in a number of films -- primarily in the Frankie Avalon/Annette Funicello beach party movies -- and television series. Rickles rose to national prominence thanks to his frequent appearances with Johnny Carson on The Tonight Show, where he first performed in 1965. He would go on to make an estimated over 100 appearances on The Tonight Show throughout the rest of its run during Carson's era.

In 1967, Rickles was signed to appear on The Dean Martin Show. Celebrities were invited to sit in the audience to become the targets of Rickles' impromptu "insults." He faced such celebrities as Jackie Cooper, Lena Horne, Dean Martin, Bob Newhart and Danny Thomas. For weeks afterwards, people throughout the country repeated Rickles' lines. Particularly memorable was his remark as Bob Hope walked into the studio and took a seat. The taping was during the Vietnam war and Rickles snapped, "What's Bob Hope doing here? Is the war over?"



Meanwhile, the public was discovering that behind the sharp Rickles' barbs were deep affection and love for those whom he seemed to be taunting. "If I were to insult people and mean it, that wouldn't be funny. There is a difference between an actual insult and just having fun." By year's end, all three major networks and every major independent producer were besieging Rickles with ideas for a TV series of his own. In 1968, Rickles signed on with ABC who had offered him his own variety series called The Don Rickles Show.

Concurrently, Rickles also signed to the Warner Brothers label to record his first comedy album, 1968's Hello Dummy, a live set recorded in Vegas spotlighting his crowd-taunting antics as well as an almost surreal rant about his wife's sexual fetishes. The follow-up, 1969's Don Rickles Speaks, featured a group of five panelists (Rosalind Ross, Dick Whittington, Pat McCormick, Don Richmond and Joe Smith) posing the comedian questions to which shot back with ad-libbed answers touching upon television, sports, Sinatra and other comics.

Despite remaining a fixture on the couch of The Tonight Show as well as Dean Martin's series of celebrity roasts, Rickles found mainstream audiences reluctant to embrace him; the first Don Rickles Show was cancelled after just 13 weeks, while a 1972 sitcom of the same name fared just slightly better. From 1976-1978, Rickles found some measure of television success while starring as the abrasive Chief Petty Officer on the navy-themed sitcom, C.P.O. Sharkey, for two seasons.

During the 1970s and 80s, Rickles also hosted or co-hosted seven television specials, and in 1984, he was invited by President Ronald Reagan to perform at the televised Inaugural Gala, where he zinged the president, vice president and other dignitaries.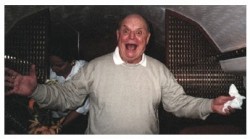 1993's Daddy Dearest, co-starring the neurotic comedian Richard Lewis, stayed on the schedule for barely two months. Throughout his career, however, Rickles remained a huge Vegas draw, and in 1995 he enjoyed a major Hollywood renaissance with high-profile supporting roles in Martin Scorsese's Casino and as the voice of Mr. Potato Head in John Lasseter's breakthrough computer-animated tale Toy Story.

Today, Rickles' bread and butter has continued to be nightclubs and casinos, where he is still a very popular headliner in Las Vegas, Atlantic City and elsewhere throughout the year.